Minsky's Pizza has installed state-of-the-art antimicrobial air filtration systems from Lenexa company Synexis LLC in 14 area Minsky's restaurants.
This system significantly reduces airborne and surface area contaminants including viruses, bacteria and mold. Minsky's goal is to create a "Safer Place to Work" and "Safer Place to Eat" in a proactive initiative to aggressively fight the spread of the coronavirus.
The Synexis Biodefense Systems Dry Hydrogen Peroxide (DHP™) technology is a patented system that has shown exceptional effectiveness in reducing bacteria, viruses, mold, odors in the air and on surfaces within occupied spaces. As Minsky's dining rooms reopen to the public, customer and worker safety is Minsky's chief priority.
Installing the Synexis Biodefense System was a costly investment, but with the installation complete, Minsky's restaurants are better protected thanks to the use of DHP technology. The Synexis technology works 24-hours a day, taking what is naturally in the environment — ambient oxygen and humidity— and turning it into Hydrogen Peroxide Gas (H2O2) or DHP.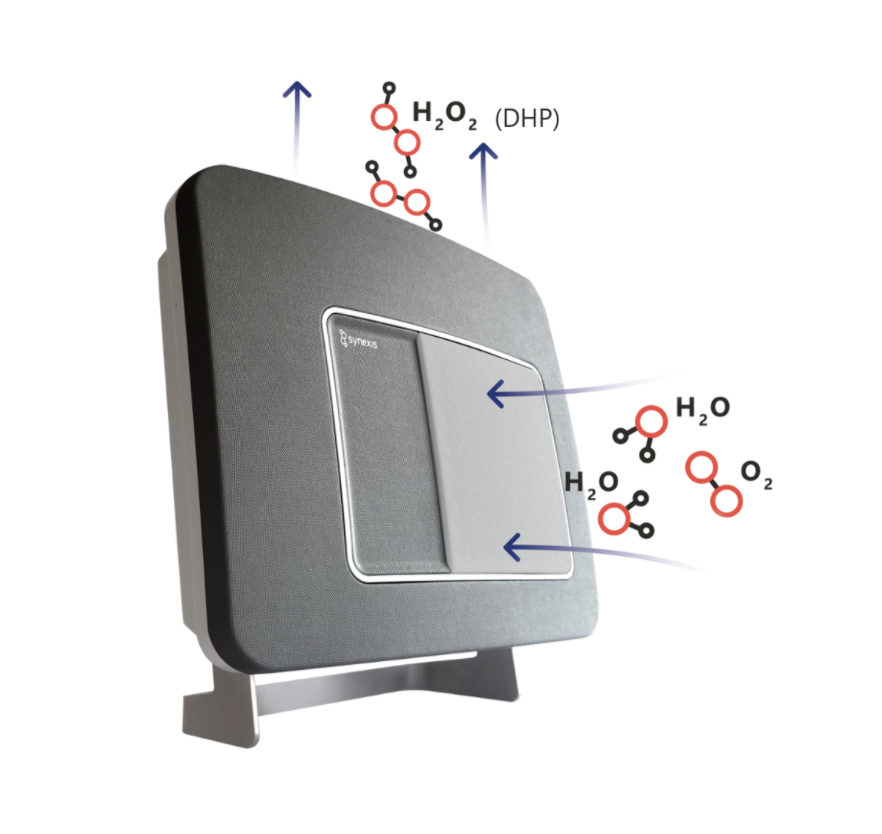 According to Minsky's Pizza founder and CEO Gregg Johnson, the decision to make the investment was critical, according to Gregg:
"We wanted to do everything within our means to make our restaurants a safer place to work for our employees and a safer place to eat for our customers. We've been around for over 44 years, and we want to be around for many more decades to come.
We did our research and due diligence, and it became clear that Synexis had the patented technology that has demonstrated real effectiveness in continuous microbial reduction in the air and on surfaces. And the fact that Minsky's and Synexis are both local companies made the collaboration even better – and allowed installation to happen faster."
Synexis CEO, Eric Schlote, also commented:
"As a fellow Kansas City-based company, we are thrilled our DHP technology is one part of Minsky's reopening strategy in their many restaurants. Our biodefense system continuously creates peace of mind for business owners, operators, employees and customers without changing any employee or customer behaviors."
Minsky's sister restaurants, Osteria IL Centro at 51st and Main and eggtc., with two local locations, have also installed the technology.
The Synexis air filtration technology has been installed in the following locations:
South Plaza Minsky's
Barry Road East Minsky's
Barry Road West Minsky's
Shawnee Minsky's
Lenexa Minsky's
Olathe-Bradley Street Minsky's
Praire Village Minsky's
Leawood Minsky's
Olathe Ridgeview Minsky's
Metcalf Minsky's
City Market Minsky's
Liberty Minsky's
Lawrence Minsky's
SW Bvld Minsky's
Osteria Il Centro – South Plaza
eggtc. – South Plaza
eggtc. – Shawnee